#1 Security Guard Company in Washington
Since 1993, Off Duty Officers has been the premier provider of off duty and retired law enforcement and military personnel throughout the state of Washington and the surrounding areas. With a reputation for providing businesses and residents with reliable, professional security guards and officers, we are known for our unparalleled customer service and the highest caliber of training in the industry.
We strive to meet all of your security guard needs, which is why we offer a wide range of services to meet any need and any budget. From event and corporate security to retail and residential mobile patrols, Off Duty Officers has the right security solutions for businesses, organizations or individuals in the state of Washington.
Washington business managers, event operators and property owners have relied on Off Duty Officers for over 25 years to give them comprehensive, custom security solutions with some of the best personnel in the country. Contact Off Duty Officers today at 844-247-3868 for your instant quote and to consult with one of our security specialists.
Washington Security Services
Providing qualified, professional security personnel in cities throughout the state of Washington including:
Seattle, Spokane, Tacoma, Vancouver, Bellevue, Kent, Everett, Renton, Spokane Valley, Federal Way, Yakima, Kirkland, Bellingham, Kennewick, Auburn, Pasco, Redmond, Marysville, Olympia and Walla Walla.
Washington Security Guards You Can Rely On
Security threats can occur at any moment. In today's political and social climate, Washington state residents, business owners and visitors have to be more vigilant than ever before to protect themselves and their property. Major cities such as Seattle have had their fair share of unrest in recent months, making the need for professional security guards even more pressing.
At Off Duty Officers, your security is our number one priority. We deliver cutting edge security solutions and highly trained security guards. Backed by the latest in security training and technology, our customers can rest easy knowing that they have the leading security guard company at their side. Our team of experienced security specialists can help you address your most critical security concerns, even those you aren't yet aware of. We can develop plans to address your unique security needs including:
Access management
Theft
Riots
Looting
Crowd Control
Vandalism
Loitering
Asset protection
Employee protection
Terminations
Active shooters
VIP protection
Disgruntled employees
Unruly customers
Crowd Control & Event Security Guards
The state of Washington attracts visitors and attention for its scenic beauty, urban living and as a hub for social and political activism. Because of this, business owners, residents and visitors face certain specific security challenges that must be adequately addressed to keep people and property safe. When it really matters, don't leave the safety and security of your business, property and people in the hands of an inexperienced security guard company. Have peace of mind and confidence from the start with Off Duty Officers.
Guards from Off Duty Officers are specially trained and equipped to handle sizeable events, including trade shows, conventions, concerts, sporting events, protests and other large events that draw throngs of people. We understand that these kinds of events can quickly get out of control, especially if a few bad actors want to wreak havoc and cause destruction. Our security officers are trained in effective de-escalation techniques to maintain order and safely diffuse tense situations. As always, our guards work with you to ensure you get the level of security you need for your unique requirements.
With 25 years of experience in event security and crowd control for clients of all sizes and across all industries, Off Duty Officers confidently provides the right solutions to reduce your stress, protect your assets and ensure the success of your event. Our Washington customers come back to us time and again because they appreciate the care, concern and professionalism that our guards bring to every job.
Off Duty Officers Washington – Professional Security Guards
When you are looking for the premier provider of security guards in the state of Washington, contact Off Duty Officers. We have the reputation, experience and personnel to meet your most important security needs. Providing top of the line security solutions for commercial, residential, construction sites, hospitals, retail establishments, corporate events, trade shows and more. Off Duty Officers has armed and unarmed guards for both temporary and permanent assignment.
Off Duty Officers of Washington can meet your security needs throughout the state and in cities including: Seattle, Spokane, Tacoma, Vancouver, Bellevue, Kent, Everett, Renton, Spokane Valley, Federal Way, Yakima, Kirkland, Bellingham, Kennewick, Auburn, Pasco, Redmond, Marysville, Olympia and Walla Walla.
Work with the best team in the industry by contacting Off Duty Officers of Washington today for a free quote and to learn more about our comprehensive security services. We look forward to serving you.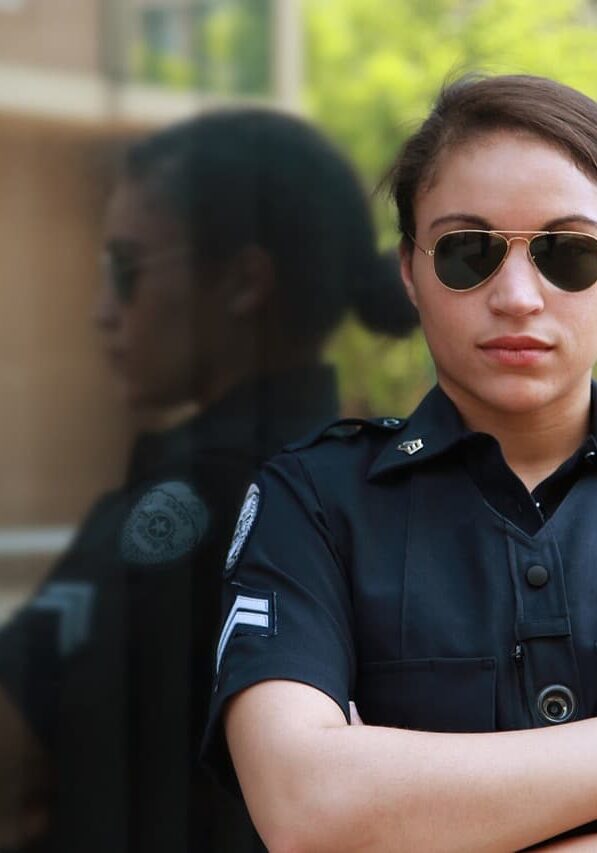 FREE SECURITY SERVICES QUOTE