Armed Security Guard Position Orange County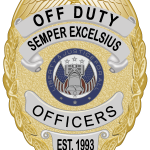 Part-time · $20 – $30 / hour
Orange County, California
Off Duty Officers is seeking armed security guards in your area. Candidates must have a valid CA Security Guard License (Guard Card) and BSIS Exposed Firearm Permit. Carry a Concealed Weapons (CCW) Permit holders may be offered additional work at higher wages.
Please submit a recent resume with a valid contact number to be considered for this position.
Job Types: Part-time
Pay: $20.00 – $30.00 per hour
Benefits:
Health insurance
Schedule:
8-hour shifts
Overtime
On-call
Weekend availability
Education:
High school or equivalent (Required)
Experience:
Security: 1 year (Required)
Law Enforcement: 1 year (Required)
Includes Police, Sheriff, Corrections, Border & Customs, Military Police, POST, among others
License/Certification:
Driver's License (Required)
Guard Card (Required)
BSIS Firearm Permit (Required)
Work Location:
Rover Positions Available
Duties:
Duties include frequent, high visibility foot patrols, observe/report incidents and maintenance concerns, de-escalation of high risk situations. Site specific duties may vary.
Off Duty Officers, Inc. prides itself in its family-owned, operated, and oriented work environment. Inquire within to discover a better way to be employed in the security industry by an organization that treats you with respect.
Here at Off Duty Officers, you are a valued member of our extended family and not just a number as with many of our large corporate competitors. Loyal professionals are rewarded with job stability, performance recognition, and exceptional management support.
Apply Today!
Thank you,
ODO Management
---