Owned by retired Law Enforcement. Offering the best Santa Barbara fire watch services required at affordable prices.
When Other Companies Can't
Off Duty Officers Can
Choose Santa Barbara's Top-Rated Fire Watch Security Provider
When Santa Barbara's business owners and residents want to ensure the best fire watch safety, they choose the county's top-rated fire watch security provider. Fire watch guards are required to be on-site in Santa Barbara when fire safety equipment is offline, malfunctioning, is being newly installed, or is part of a demolition project. Additionally, the Santa Barbara Fire Code requirements list specific needs for trained fire watch security guards throughout hot work processes to ensure no outbreaks or fire hazards are evident. Off Duty Officers, Inc. has experienced, licensed, bonded, and skilled fire watch security guards familiar with Santa Barbara's fire code requirements and help businesses stay within compliance and keep Santa Barbara safe from fires. Our highly trained and capable guards arrive ready to prevent and protect Santa Barbara from fire outbreaks.
Santa Barbara's Mandated Fire Watch Security Guard Coverage
In any of the below scenarios, Santa Barbara businesses are mandated to have trained fire watch security guards on site to overwatch the property and follow strict fire code guidelines set forth by the Santa Barbara Fire Department to protect the people and properties in and around Santa Barbara. Santa Barbara is a high fire risk area and deserves the top-rated fire watch security personnel available.
When fire equipment is damaged, offline, or malfunctioning – whether during maintenance or times when equipment is not working correctly, a fire watch is necessary to ensure the safety of the people on site and keep the building under close watch during business hours and also during 24-hour watches when required by the Santa Barbara Fire Department.
During new construction and demolition on construction sites – when a building is being knocked down, re-purposed, or newly built, there are several times when a fire watch can keep the area safe and ensure no fire outbreaks occur.
When a building is scheduled for different use and may violate existing fire codes – fire watch security guards allow temporary use of a building for other occupancy types if fire watch requirements are met, including occupancy type changes and special events that will likely exceed occupancy limits of a facility.
When hot work or welding is scheduled – working with an open flame and fire is dangerous, which is why the Santa Barbara fire code mandates fire watch security during these processes. Warehouses and construction sites need reliable, professional, and experienced fire watch security guards when it counts.
Off Duty Officers, Inc. remains the top-rated fire watch security guard provider in Santa Barbara, and we guarantee exceptional security coverage day or night and continuously until your fire watch requirements have been met. Our highly trained fire watch security personnel have experience and are fully bonded, licensed, and ready to dispatch. Not every fire watch need can be predicted, and we pride ourselves on response time, and quality of service from our skilled fire watch security personnel.
Request Fire Watch Services Quote Today
Short or long term nationwide security guard services, reliably, affordable, and carefully tailored to your precise needs.
Immediate Fire Watch Services in Santa Barbara When It Counts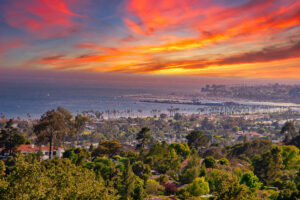 Off Duty Officers, Inc. offers the highest level of fire watch security when emergency systems are malfunctioning or damaged. Building owners are required to provide fire watch security guards during new construction, demolition, and tenant occupancy changes. Take the guesswork out of hiring fire watch services in Santa Barbara when it counts, and call Off Duty Officers today for fully insured, licensed, and bonded fire watch professionals. Our skilled fire watch security personnel are ready to dispatch and will remain on site from opening until the last person is off-site. When the 24-hour watch is mandated, our fire watch team is trained to provide exceptional fire watch security throughout the day and into the night.
Leading Fire Watch In Santa Barbara
Off Duty Officers, Inc. provides professional 24-hour fire watch security for businesses that wish to comply with Santa Barbara's fire code. Whether a warehouse, school campus, construction site, or other industry, fire watch security services are critical to the safety of Santa Barbara businesses and residents.
When any fire safety or emergency equipment is offline, whether scheduled or unexpected, Santa Barbara can rely on the quick response of professional fire watch security guards provided by Off Duty Officers.
When it comes to choosing the most reliable, reputable, and experienced fire watch security guards, Off Duty Officers continues to provide constantly excellent service to Santa Barbara residents and businesses. Keeping Santa Barbara safe during fire watch needs is made simple when hiring Off Duty Officers because of the decades of experience and professional roster of qualified fire watch guards. Since 1993, we have been dedicated to providing the highest quality fire watch available in Santa Barbara. Highly respected in the city, state, and nation, Off Duty Officers can meet your fire watch needs today - contact us for a free quote!